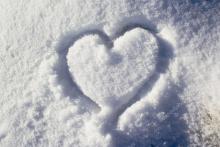 Happy Friday O'Dea Core Knowledge Elementary families! It has been a weird and wacky week for us…variance days…snow days…and chilly temperatures. It is a good thing that weird is our normal!
It is hard to believe that March is already upon us! I am attaching the March calendar here March 2023 Family.pdf for you so that you are in the loop of our events that are right around the corner!
We have some fun activities launching next week that include our launching our Book Fair (with donuts on Tuesday before school for our campus) as well as our Read Across America Spirit Week! I am attaching the flyer here for families as we are encouraging students to participate as much as they can. Each of the spirit days are easy access and fun for all! Read Across America at O'Dea.pdf
We are also hosting a new Wellness Wednesday initiative that will raise awareness of the different ways that we can stay active. Each Wednesday between now and the end of the year we are encouraging staff and students to wear "workout wear" to school. Joggers…running shoes…sweatbands…something you can exercise in. Our teachers will be integrating wellness activities into the day to expose students to different ways to be healthy. I am attaching the flyer that our teachers will be using that hosts links to activities as well. Wellness Wednesday (1).pdf
Whew!
I hope that everyone has lovely weekends with their people. I missed everyone last week while I was in Paraguay at my site visit...yet I feel so lucky to love where I currently am...and to also love where I am going. It is such great work and I am grateful for this life that I am living.
Stay warm and know that spring is right around the corner!
Much love and support,
Laurie