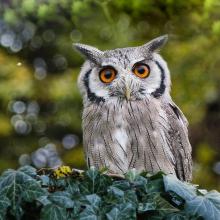 Happy Friday O'Dea Core Knowledge Elementary Families! March is here and spring break is right around the corner! It will be a busy season for us as we prepare for our spring break…and also prepare to hit our end of the year stride with our learning.
I also wanted to let families know that the midyear data that we collected on our students…was tremendous. Our students are growing…learning…and connecting with each other in meaningful ways. We always "dipstick" our student progress midyear so that we can fine tune our spring instruction for increased learning. This midyear check point will be coupled with our spring state assessments/CMAS for our third, fourth and fifth grade students that is coming up in April. I think that it is important to celebrate the deep learning and growth that is happening at our school…let's continue to get the word out!
Our April conference window is opening as well…so please connect with your child's teacher if you are interested in hosting a meeting. Our spring conference window is a more targeted window for student conferences so they are not required for all…yet it is an open invitation to families if they are interested in scheduling one. Your child's teacher may also reach out to schedule one if they have specific data or thoughts to share.
Our specialists are also doing an amazing job keeping our students engaged and growing in Art, Music, Technology, P.E. and Library/Counseling. It is such a great balance for our students. I am attaching the Specialist Update here for families so you can check out our areas of focus. Specialist Newsletter 7.pdf
Please remember that we have our yearbooks on sale through March 10th…if you are interested in purchasing a yearbook the pre order cost is $13.00 through March 10th. If you order after that date or at the end of the year the cost increases to $20.00. I am attaching the flyer for you here as well: Yearbook Order Form.pdf
On a crossing guard note…our crossing guard on Drake and Tulane will not be available after March 8th. While we are trying to find a substitute…it may be prudent to use the other crossing location at Stover or to ensure that your child has supervision at the Drake/Tulane location. This position is very hard for the district to find substitutes…so if you know anyone who may be interested in assisting…please connect with Tammy in the front office at 970.488.4450…thank you!
I hope that everyone has lovely weekends with their people. Please reach out with any questions…we are here to help!
Much love and support,
Laurie