Exciting news!  Our Lego Robotics Team brought home the trophy for 3rd place in Robot Design at last weekend's Lego Tournament in Denver!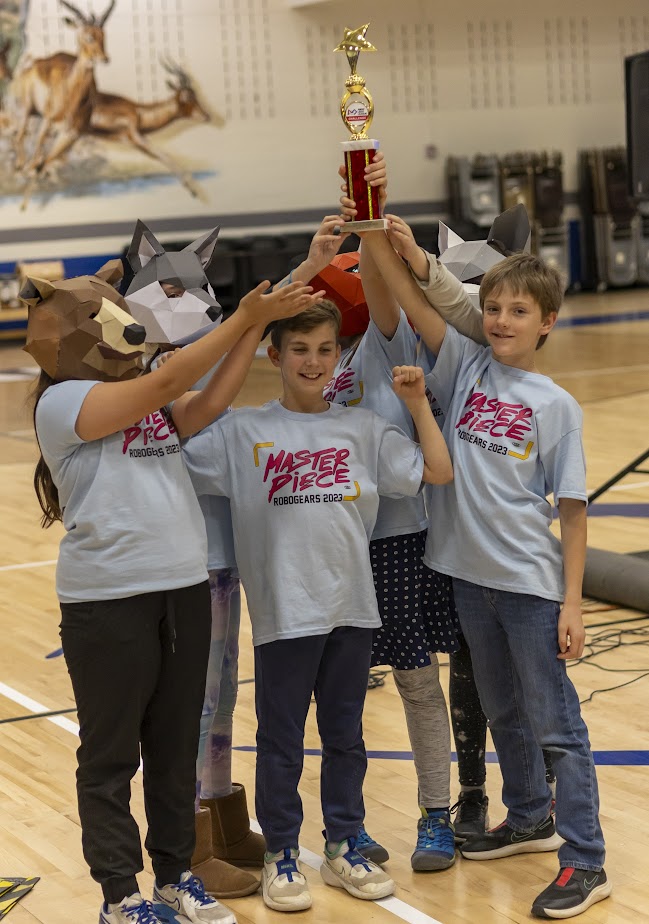 Team members are - Josie Perish, Cody Dietrich, Geneva Goodwin, Lennox Zausen, Penny Starger, and Kylee Matheson!
The judges were impressed by their robot and asked them about it. Someone said the robot's name was Journey. Geneva said, "Sir Journey!" It sounded like Sojourney and made the judges laugh.
The team made origami masks since the theme this year was, How Do You Share What You Love To Do With Somone Else? They decided hiking with friends and family, sometimes meeting wildlife along the way!
Our very own Kaleb Hacker (on O'Dea's K-1 support team) helped our team by making a video for us to share what they love to do... https://video.link/w/vl656280045da5e 
Also, our very own Cathleen Davis (on O'Dea's IS support team) was competing with her team from Compass Middle School!
The tournament was so fun for the team!
Thank you so much to Debbie Goodwin, O'Dea's fabulous GT Coordinator!!  We appreciate all Mrs. Goodwin does with our Lego Robotics Teams to prepare them for a successful competition experience!